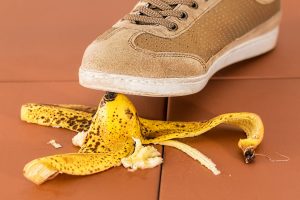 With a background as a songwriter and music producer, I've been fortunate enough to come across and work with a myriad of different talented people in the music business. One day I was working in the studio with a highly acclaimed songwriter with several Billboard hits throughout his career.
"I'm getting old and stuck on old paths, therefore I rely on mistakes in order to come up with new stuff", he said.
A while after our songwriting session the same songwriter had his next major world wide hit, so I guess he was lucky enough to find some precious mistakes down the road.
With this said, the importance of hard work should by no means be underestimated. The trick might be to learn everything possible, then try to forget it all and fearlessly walk onto thin ice wishing for that mistake to occur. By then you have the tools to make the most of the mistake and to make progress, regardless of whether you're writing a song or developing an app.