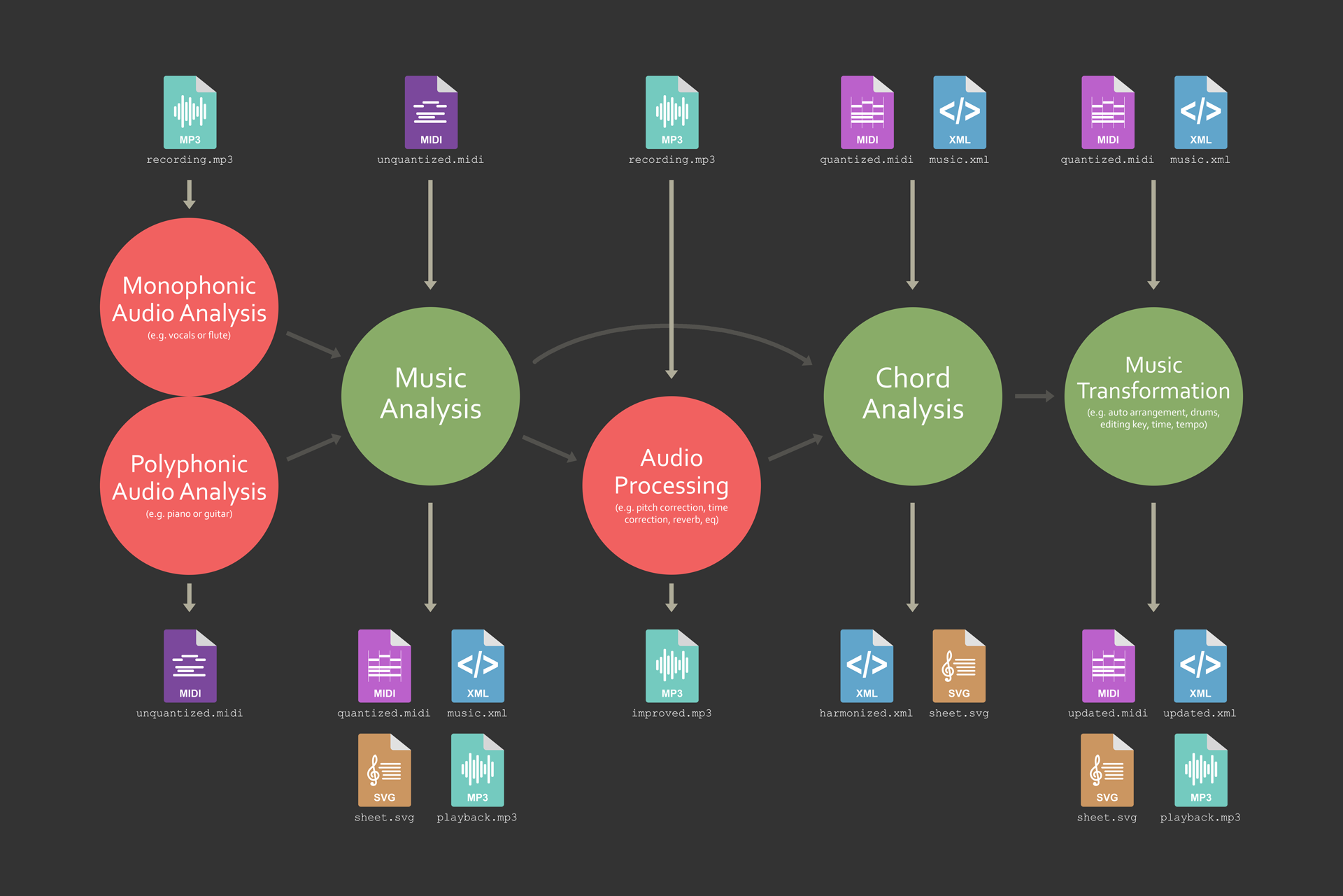 The Web API endpoints accept input like Audio, MIDI and MusicXML and return output as for example Audio, MIDI, MusicXML, JSON or plain text.
Use case examples
Singing to sheet music and synced recording
Sending a song recording. Getting back sheet music, and the original recording auto-tuned and synced to the quantized result.
See the steps



Piano recording to chord sheet and accompaniment playback
Sending a piano recording. Getting back chord sheet and generated accompaniment arrangement including drum track.
See the steps




















Getting started